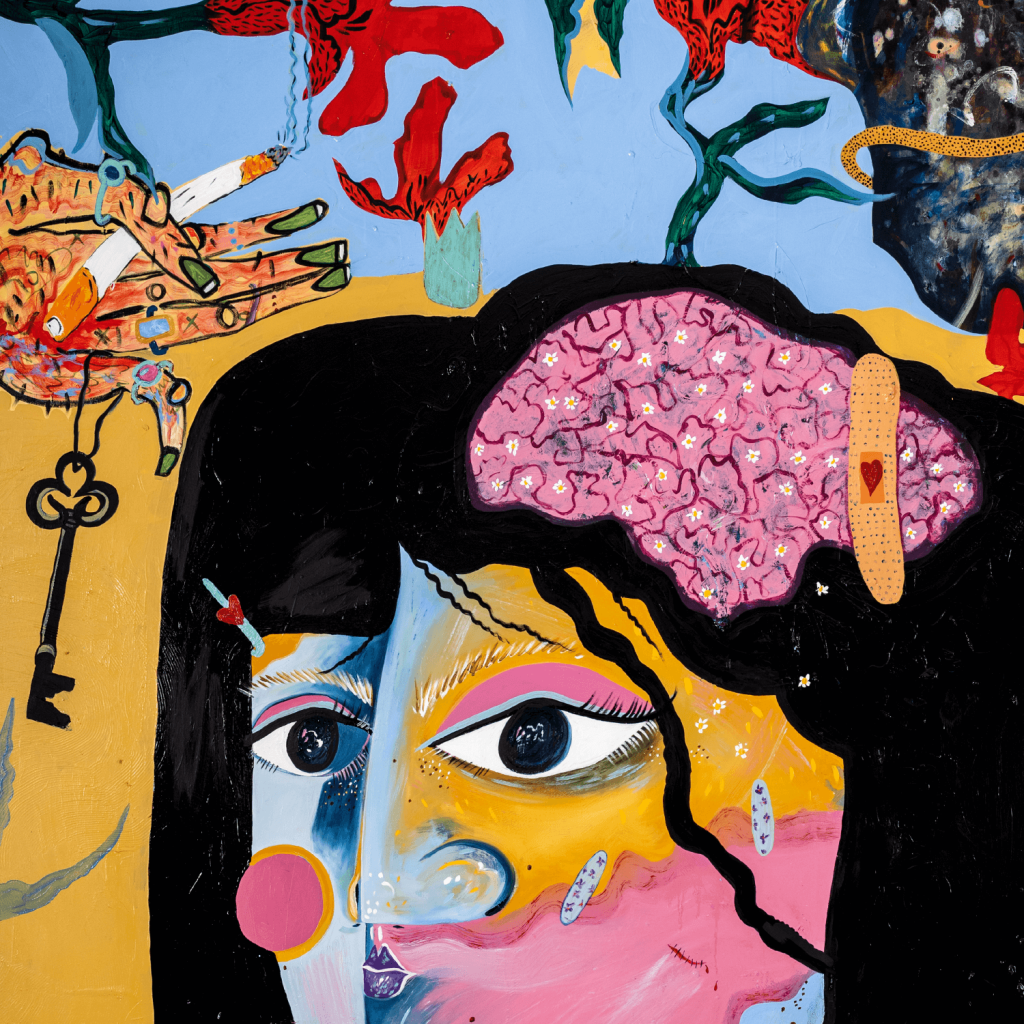 EGO Phagocytosis is Natalia Romanciuc's first personal exhibition in the Kulterra Gallery space and one of the most important artistic narratives that she builds after a series of group exhibitions, in Romania and abroad. 
Although she can be easily recognized by her large-scale paintings and interest in the female body, the artist experiments in different mediums, which bring together manifesto, poetry, drawing, ceramics, video art, and performance.
"I was Matisse in another life" – Natalia explains in a playful tone, but with the seriousness of a person extremely passionate about the art she produces. This motto refers to cultural Modernity and the love of color and drawing. 
The artist comes with something extra – the transformation she feels when the white canvas is covered with the designs, colors, shapes, and textures that populate her imagination. She could do this, day after day, even if no one had the opportunity to see her work. Every interruption from this process is felt as a minor betrayal of all the art she feels she will produce in this lifetime.
Phagocytes are blood cells that protect organisms from infection. The process of phagocytosis involves the digestion of bacteria and foreign bodies that enter the body in order to preserve and maintain health. 
The artist takes this biological function and attributes it symbolically to the soul.
For Natalia Romanciuc, painting is a way to transcend the EGO. Without fixing herself in the norms of any religion, she is searching for the Divine and the Light. Her practice is the most effective method of crushing the EGO and finding an answer, here and now, in an earthly world far from heavenly perfection.
Thursday, March 16th, 7:00 p.m.
Kulterra Gallery, str. Știrbei Vodă 104 – 106, sector 1, Bucharest.